Happy Make Your Dreams Come True Day! On January 13th, this special day encourages people to be proactive about achieving what they want in life and finding their true purpose. 
Most military service persons and first responders take up a career in service because their sense of true purpose comes from serving others. At Aftermath Association, we see first-hand how our brave service men and women's desire to give to others is affected by physical or mental trauma; and how it can lead them to believe that they no longer have the opportunity make their dreams come true.
Camp Aftermath's approach to long-term management of PTSD through active philanthropy strives to aid participants by offering the opportunity to engage in local acts of volunteerism in Costa Rica to regain their sense of purpose and connection to community. By attending Aftermath's PTSD retreat, participants will have the chance to realize that they can create their own platform to serve through volunteerism.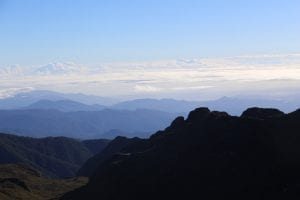 On this day, Camp Aftermath wishes to reach out to all active and military veterans, as well as first responders, who are seeking to regain their sense of purpose, and to support them in their efforts to make their dreams come true.