Modern life is so stressful and hurried and sophisticated that as we go through it, we are battered by forces and life events that are outside our control and which we seldom understand. These forces and life events leave their invisible marks on our psyches and affect our behaviour and interactions with others. Thus, we may be physically healthy and fine, but our mental health, our capacity to cope with life's challenges, enjoy life and realize our potential become compromised.
The symptoms of compromised mental health are difficult to recognize –especially at the beginning when they can be easily addressed and managed– and, once established, need specialized care like all other ailments. However, the physical invisibility of the symptoms, and the near-universal lack of understanding and empathy for the sufferers by the community at large constitute the biggest challenges for effective management and remedy of those affected.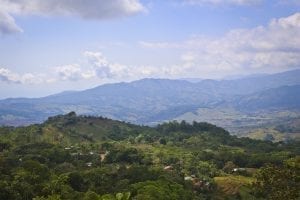 It is for this reason that Mental Health Week is being observed in order to highlight the need for greater awareness and understanding of the importance of both maintaining the individual's and the community's mental health, and ways and means to address it and help the afflicted.
Aftermath Association is proud that it came into being mainly for the purpose of contributing to the community's effort to address mental health issues. In order to have a concrete objective, the Association chose to narrow its aim and focus to one particular mental health issue that affects a segment of our community who put their health and their lives on the line for the rest of us.
This one particular mental health issue is post-traumatic stress disorder (PTSD) which mostly affects veterans and emergency first responders such as police, firefighters, paramedics, etc. With its Camp Aftermath project in Costa Rica, Aftermath Association hopes to make a worthy contribution to the fight against the invisible scourge of PTSD, and is confident that with the blessings and backing of foremost specialists in the field of mental health and PTSD management it will be rewarded with results that will inevitably lead to further success to come.
As part of Mental Health Week, we invite you to learn more about Camp Aftermath, its objective, methodology, itinerary, and the collective that is driving the concept and the project forward. We are confident that by doing so you will attain greater awareness of mental health in general and PTSD management in particular, and may become motivated enough to join us, whether by donating to our GoFundMe page or becoming a member of Aftermath Association and dedicating part of what you can contribute in terms of time and/or resources to a noble cause that has energized and motivated so many of us. That, indeed, will be a remarkable observance of Mental Health Week!
–Hamid