Volunteering can help to ease a veterans' transition to civilian life.
Over the next few weeks, Camp Aftermath is releasing a series of blogs that highlight the positive impact of volunteerism on mental health. You can read Part 1 here.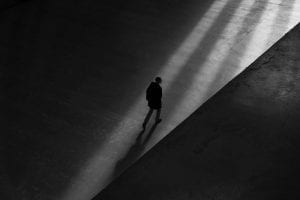 One of the most challenging things for veterans and first responders upon leaving their occupations is regaining or maintaining their identity and sense of purpose. They may feel as though they've lost their platform from which they can serve others in a meaningful way. A sense of purpose, brought on by acts of selflessness during their previous roles, may be difficult to find in the civilian realm. It is in this challenging transition that veterans and first responders suffer the most and often go into isolation. They may come to believe that their sense of purpose and service was directly attached to their occupation rather than something which exists within themselves.
In 2017, a team from St. Louis University Medical Centre concluded, in the first peer-reviewed research on this topic, that civic service could help ease veterans' transition to civilian life. Their focus group touted a drop of 7% for self-reported PTSD symptoms and higher ratings of overall health. The veterans reported feeling less isolated and the sense that they were not alone in their battles, that help and community were available. You can read more about the power of volunteerism and the St. Louis University study for free at Science Daily.
Camp Aftermath is a two-week mission for healing.
The journey begins in Costa Rica where participants are removed from their daily routine. They are introduced to various wellness activities and charged with making a difference through philanthropic objectives. This mission encourages the rediscovery of purpose, establishment of a new routine, and community service through volunteerism which will continue when they resume their lives in Canada – recovery through service. Costa Rica is the catalyst which kicks starts a new way of thinking for participants.
Camp Aftermath will facilitate long-term gains with benefit to the participants and their home communities.
---
How you can help
There are currently many amazing programs that focus on helping veterans and first responders suffering from PTSD. If you believe in our cause, please help us make Roto 0, our first retreat, a success and consider donating to our campaign on Canada Helps.
We are a registered charity with Canada Revenue Agency. For more information, please visit our status page on the Canada Revenue Agency website.
Thank you,