You learn so much about yourself when you try something new. This is exactly what the trainers of 9Round Orleans West did this past weekend as Camp Aftermath volunteer Kathleen led them through their first POUND class. Walking into a room full of smiles that lit up the entire gym, Kathleen felt the warmth through the team's positive energy… warmth that was very much needed on that -20 something degree weather.
Curious about what drives this energy, Kathleen sat down with the gym owner Mélanie Boucher, who shared her story. Mélanie, a 43 year-old bilingual mother of two beautiful children (Simon and Jade), was born and raised in Orleans, and she promotes a healthy lifestyle in that same community.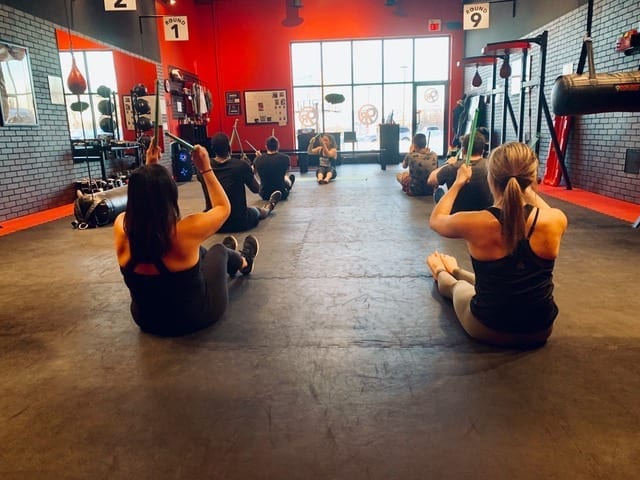 "I'm not naturally the thinnest woman. I have curves and I have struggled since a young age with diets. Finding something that actually works and keeps the weight off has been difficult for me. During my high school years, I finally resigned myself to the fact that I just wasn't built to be tiny. I would never be a size 2 or 4 or 6 girl. It bothered me a lot and affected my confidence and self esteem. I didn't participate in any sports because I felt I wasn't good enough and scared to be laughed at. After many years of feeling sorry for myself, I finally took charge and had some amazing opportunities and life experience that helped me with my self confidence.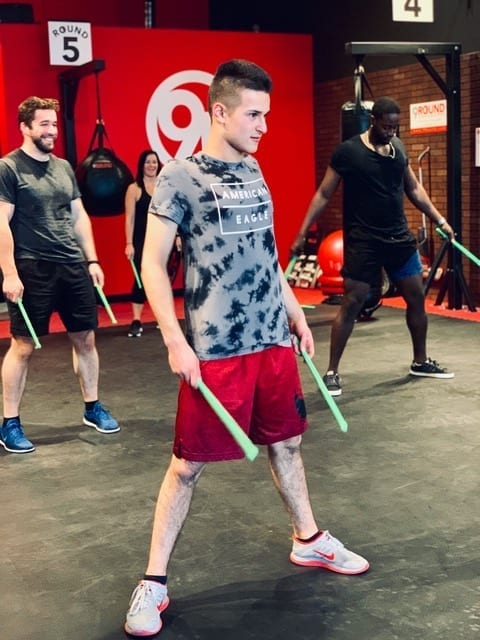 Having a better attitude and outlook on things helped me to control my weight. I was tired of losing and gaining the same 20 pounds. I have travelled to over 20 countries, studied Spanish in Costa Rica, worked as a tour and fishing guide in Banff, worked as a flight attendant, appeared on a Special K cereal box, and opened my own online used designer clothing store. Life itself is always challenging and finding balance as a mom, a spouse, and a business owner can be hard. The one thing that I've learned is that exercising is key and so important to balance things out. I now exercise daily, feel better, and feel stronger. Because of that, I have become a well-rounded person who loves to play sports, try new things, loves new challenges, has a lot of energy, loves life, and loves her family and friends. Exercising is not all about losing weight, but feeling stronger every day. It took me a long time to figure all these things out. But now, having the ability to empower others to get in shape and feel better and stronger, is an amazing feeling and I love it. It's a beautiful thing when a career and a passion come together. I am passionate about health and fitness and I can't wait to help people achieve their fitness goals. Now let's kick some butts and have fun!"
9Round Orleans West is a proud supporter of Camp Aftermath and stands by similar values of overall health.
Melanie says that the one thing that she has learned through her experiences is that exercising is key and it is important to balance things out:
"Exercising is not all about losing weight, but feeling stronger every day, both mentally and physically."