Roto 1 participant Tyler Anstey has been a police officer in the Halifax Regional Police for the past 15 years and was previously diagnosed with PTSD. He viewed Camp Aftermath as the next step on his journey to self-awareness and healing. He was interviewed by Camp Aftermath on 10 March 2019, near the end of Phase 2 while in Costa Rica.
Camp Aftermath (CA): How did you hear about Camp Aftermath?
Tyler Anstey (TA): I heard about Camp Aftermath through a peer support group meeting at Project Trauma Support.
CA: What do you think of the program so far?
TA: It has been amazing. The itinerary has been nothing like I have ever seen or experienced. I have been part of various organizations dealing with mental health in multiple capacities but I have never seen a program which pushes you not to only learn the skills of dealing with mental health but actually encouraging and at times forcing you to apply them consistently. As a police officer, it has been an amazing experience going into a community like La Carpio and being able to say that I walked away not only being accepted but also leaving it in a better state then I first arrived. That is not always the case as a police officer back home.
CA: How do you feel about the volunteering aspect of the itinerary?
TA: In my opinion, we as first responders and military members initially go into this world to serve others so when we become removed from that because of mental or physical health we lose a piece of ourselves and our purpose. Camp Aftermath has allowed us, and myself, to regain that sense of purpose through once again having that sense of purpose and accomplishment.
CA: What would you tell future participants coming into Camp Aftermath?
TA: I would tell them to come in with an open mind. To ask questions from the get-go and have a full understanding of what the program is trying to instill in you. I would suggest that they contact previous participants to gain a complete understanding of what you are in for. I would recommend you come in with a curious and optimistic stance and be ready to be pushed out of your comfort zone. This will be challenging, both physically and mentally. This will not be a cakewalk. This program will demand sweat equity, which is what it's all about. The fundamental part of this program is putting in the work, and surrounding that is the staff who will support you in making a positive change for people in need while opening your eyes to your own potential.  You will be far from home in an unfamiliar environment and in rising to the everyday challenges you will realize your resilience.
________________________________________________________________________________________________________________________
How you can help
There are currently many amazing programs that focus on helping veterans and first responders suffering from PTSD. If you believe in our cause, please help us make a difference in the lives of five military veterans and first responders slated to experience our three-phased program in early 2019. You can donate to our campaign on Canada Helps.
DONATE NOW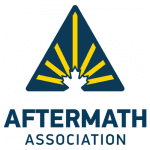 ---