Last weekend, Camp Aftermath volunteers, supporters, and previous participants took part in our volunteer trip at Camp Garagona. This trip served two purposes. One was to solidify preparations for Roto 4 which is planned for the Fall of 2022. Secondly, it was an opportunity for Camp Aftermath volunteers to aid in building an accessible path to Camp Garagona's obstacle course to be used by their participants.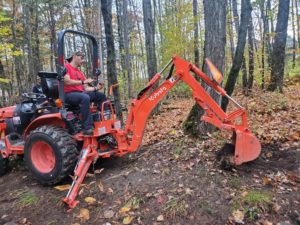 As I reflect on this amazing experience, I cannot help but feel an overwhelming feeling of gratitude. I am most grateful to the Camp Aftermath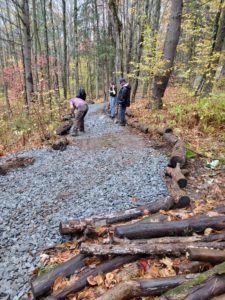 volunteers who accompanied me on this journey. Above and beyond the economic cost they took on, they gave me the only irreplaceable asset in this world, their time. Time away from their jobs, loved ones and friends, which they could have spent as they wished.
A special thanks to all Camp Garagona staff who graciously guided us on this adventure and provided us with the platform to be of service to their amazing cause of supporting adults and children living with intellectual disabilities and/or autism spectrum disorders.
Future participants should rest assured that their experience at Camp Aftermath will also be filled with a sense of gratefulness and purpose. They will have an immense impact on people's lives, and heal themselves, by responding to human need with human care.
–Farid