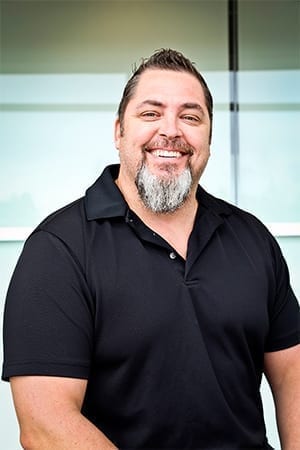 Camp Aftermath's Director of Security, James Van Wort, shares his experience visiting Costa Rica for the first time during Camp Aftermath's trip to the country from February 26-March 9, 2017. This trip provided the opportunity for him to appreciate the pura vida way of life.
A few days ago I was visiting my trusted mechanic and friend for a routine maintenance check. I don't see Ken very often now that I live in the city, so as you do with good friends, we took the time to catch up over a hot cup of joe.
The conversation was light at first.Weather, sports, hydro prices, etc.Then we began talking about some of the travels we have both done since we last spoke. Camp Aftermath came into focus and I start telling him about my trip to Costa Rica on behalf of the not-for-profit. I told him what Camp Aftermath is about and how it will help people with PTSD, what the camp is going to be like and most importantly: how we plan to help military members and Vets, along with first responders, who suffer from PTSD. All of a sudden (and this is the cool part), he stopped me. He started welling up and said, "Damn dude.You gave me goosebumps."
What a moment to share with someone I see 2-3 times a year. Ken is a non-military person who just wants to see things done for these folks. He reached over and shook my hand with a meaning and purpose, and said nothing. A deep respect was communicated through that grip and smile.
I reflected on that moment during the 45 minute drive home. Imagine the effect that had on someone who isn't touched by this at all. And then imagine the effect it will have on sufferers and their families. 
 Why Costa Rica? Costa Rica is a healing place. A tropical paradise.The people there are gentle souls with a strong spiritual background and have a giving nature. It is rated as one of the happiest places on earth. For me, that is exactly why it's the perfect place where we can help my brothers and sisters with whom I've served almost 25 years with. Some who suffer in silence… Some who have left this world feeling utterly lost believing that there was no other recourse…We want them to regain that hope through our camp. Camp Aftermath's sanctuary in Costa Rica will be about human emotion and connection. We wish to provide an atmosphere that is peaceful, yet productive.Therapeutic and gratifying. We will provide them with a sense of worth through charity work helping the impoverished, the homeless and hungry. Costa Rica has all these elements throughout the country, with low crime rates making it the safest of the Central American nations.
Here is the first picture I took on my inaugural trip to Costa Rica. This experience was to explore and uncover and find the perfect location for our sanctuary. 'ROTO 0,' as we quickly dubbed this trip (which is a military term used to describe the initial rotation of troops into an area), was filled with adventure and intrigue. Five guys, two SUV's, and no addresses (it's true, there are no addresses in Costa Rica!), so no GPS to guide us as we escaped the traffic of San José and headed for the pacific coast.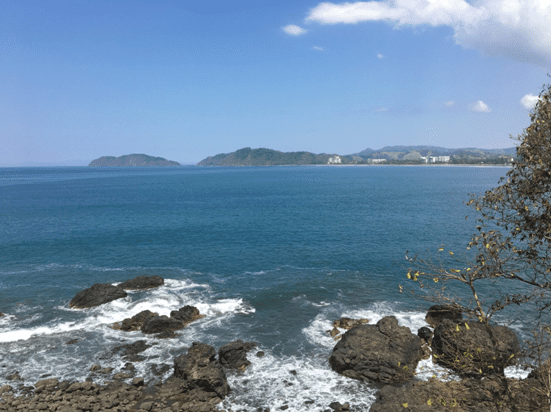 First impressions were very positive as we ran around in shorts (apparently a key indicator you're a tourist) we stuck out like a sore thumb, but had no issues other than learning how to slow down and embrace the "Pura Vida." The temperature was a balmy 25-28C throughout the day (a welcome change from the miserable -40C back home). Even the colours and shapes of plants and trees were amazing, with bamboo growing alongside the road. I had no idea they grew in such clusters!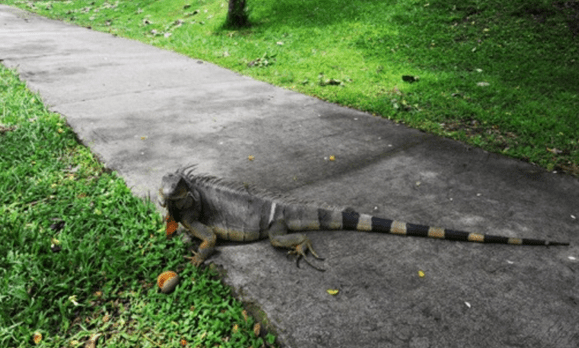 Iguanas are as popular and abundant as raccoons back home, maybe even more so. They appear as though they have just stepped out of Jurassic park but were hit with the Ant-man's shrinking laser thingy.
We looked like an unlikely group of travelers who were headed to the coastal area of Dominical.  Believe it or not, we had an interesting band of characters pulled together to learn, understand and embrace what it means when the locals say 'Pura Vida'. If you had told me 10 years ago I'd be travelling to a foreign land with an Iraqi, Iranian, Afghan, and a Canuck, I wouldn't have believed you. But guess what? Here we are, all smiles with our local real estate guide and Tacos de Pescado entrepreneur, Brian Doan.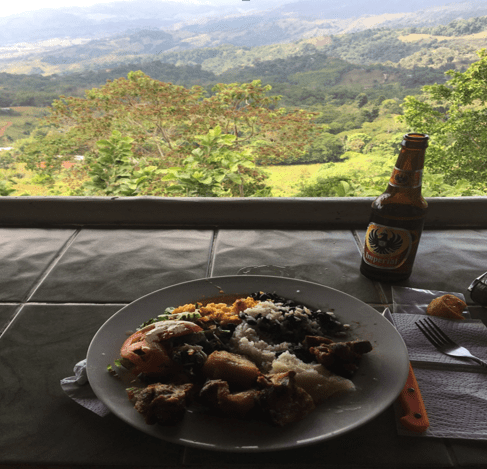 A traditional Costa Rican meal! Casado is the traditional lunchtime dish. The dish consists of rice, black beans, fresh veggies, plantain, and your choice of chicken, fish, or pork. Overlooking this incredible landscape, I have to confess, Costa Rica and her many attractions were beginning to win me over!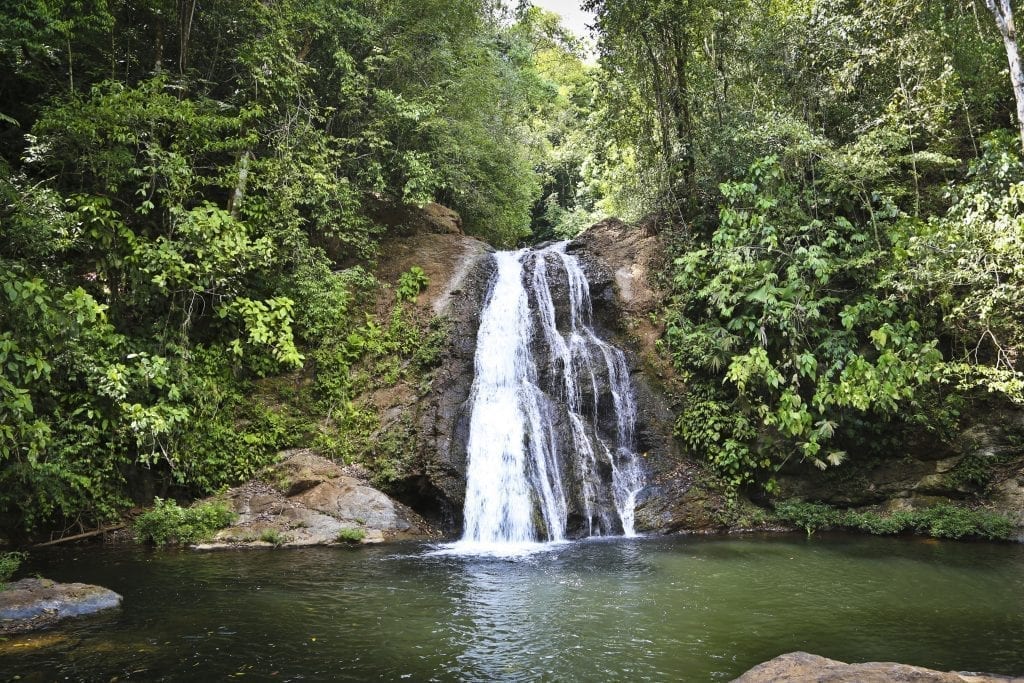 For the first 4-5 days we visited several real estate sites, exposing us to the natural beauty of a tropical rain forest. We saw waterfalls, banana plants, cashew trees, and some of wildest looking birds. It's impossible to put into words the sights and sounds we encountered. The land was  organic and raw, with little to no human interference. We weren't without our moments of slips and comic relief though. For example, we watched Farid scream like a school girl because a "shark tried to chew his leg off," when in fact it was a baby stingray who gave him a prick on his foot. Still the best story of the trip!
An excursion to climb the highest peak in Costa Rica (Mount Chirripo) was to be the highlight of the trip for some of us. At 12,500 feet above sea level, we saw it as the crowning moment that would solidify our love for Costa Rica. This was also expected to be a future outing for camp participants. I'm so glad we experienced this as a group. Although it was a complete bust for me (it turns out this hike was MUCH harder than I anticipated and I couldn't make it all the way up), it was an experience of a lifetime for the others who completed this monumental task. Hamid, I'm looking at you on this one, my friend! Well done (again)! Since it was such an exhaustive experience, as a group we elected to strike this from the camp curriculum.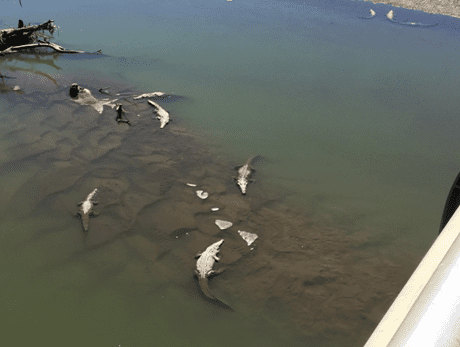 Now this is something you don't see every day! Affectionately called 'Crocodile Bridge', this is a busy tourist spot that is free to experience. Captured here is the view from a bridge you cross over the Tarcoles river when we headed to Manuel Antonio on the Pacific side of the country. Another reminder we were very far away from Canada.
Called the White-faced Capuchin, the monkey can be found everywhere. We had to keep an eye on our belongings one evening while playing down in the surf. Apparently these little jokers like to go through your things while you're away and help themselves to that last piece of jerky you were saving OR grab that nice shiny phone and make some calls to China. That never happened to us luckily, but we did see them going after other people's stuff.
Neither of us knows what we were looking at, but I'm sure there is a story there. Either way, I had a great time and enjoyed hanging with you again old friend!
In the photo above we are down by the beach of Dominical enjoying the sunset on one our last days in the area before we headed up north. Yes, that's Hamid's happy face.
Our next trip to Costa Rica is in the planning stages as I type this. We are looking to head back down in August of this year, which is part of the 'rainy season'. We will be very busy meeting with various sister charities while also finalizing our curriculum for Camp Aftermath.
One more thing: PURA VIDA! simply translated means 'pure life'. To Costa Ricans,this is how they describe their country. It's a way of life down here. To the locals, it's the idea of simply enjoying life and being happy. Something I think we can all use a little more of….
– James