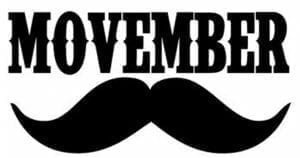 Movember is an annual event encouraging men to grow moustaches during the month of November to raise awareness of men's health issues, such as prostate cancer, testicular cancer, and men's mental health. Movember has funded more than 1,200 men's health projects in Canada and around the world, including Contact, Unload from the Veterans Transition Network (VTN), which focuses on military members suffering from PTSD. VTN founder Dr. Westwood invited Aftermath Association volunteers to visit Movember Canada headquarters in Toronto during the Canadian Institute for Military and Veteran Health Research (CIMVHR) conference in September. There,  Aftermath Association volunteers, VTN staff, and Movember Canada senior personnel had wonderful discussions regarding gains being made in raising awareness of men's health issues.
According to Movember research, 1 in 10 Canadian men will experience major depression in the course of their lives while 3 out of 4 suicides are men. Though these numbers seem staggering, it is collaboration between Camp Aftermath and such great aforementioned organizations which will help bring down such numbers. 
The Aftermath Association would like to recognize Movember Canada's efforts and encourage everyone to support this amazing cause.