On 31 January 2018, sixteen Aftermath Association volunteers and supporters, as well as Camp Aftermath's mental health expert Dr. John Whelan, will travel to Costa Rica for our Orientation Trip. This trip will serve as the final test of our itinerary prior to Roto0. Gail Nystrom who sits on our Advisory Committee along with Dr. Whelan, is from the Costa Rican Humanitarian Foundation and will be leading the Orientation Trip participants through a taste of Camp Aftermath's itinerary.
The aim of this trip is for Dr. Whelan to assess the itinerary and make any final suggestions to help us improve it. In addition to having Dr. Whelan and the volunteers experience the retreat first-hand, Dr. Richard Nahas, who also sits on our Advisory Committee, will be providing access to his Seekers Falls property in Costa Rica for the Orientation Trip. This portion of the trip with focus on environmental protection and what future participants will be able to do in Costa Rica while engaging in active philanthropy. It will also deliver an extraordinary experience that will allow participants to feel the potential of self-healing through nature.
Dr. Whelan and all the volunteers will test-out a slightly condensed, 5-day version of the full two-week Camp Aftermath itinerary, and they will also participate in some volunteer activities. The volunteer aspect of this trip will be vital for everyone on the Orientation Trip to truly experience Camp Aftermath, since our approach to long-term management of PTSD places a heavy emphasis on active philanthropy.
It should be noted that all participants on this orientation trip will be using their personal funds, time-off work, and expertise to ensure this trip is a success!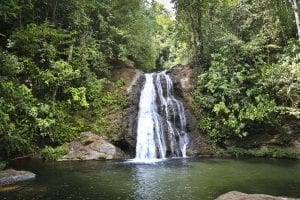 Follow us on Twitter, Facebook, and Instagram and experience this amazing trip with us! #orientationtrip