English follows…
Après plus de 20 ans de service militaire et deux déploiements en Afghanistan, Stéphane quitte les Forces canadiennes pour des raisons médicales. Son diagnostic du syndrome de stress post-traumatique l'empêche de retourner travailler à l'étranger et le pousse à chercher une carrière au civil.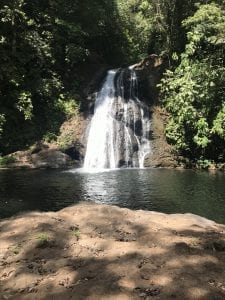 Camp Aftermath : Pourquoi avez-vous décidé de devenir militaire?
Stéphane : Je n'étais pas quelqu'un qui voulait approfondir mon côté académique à l'école, alors j'ai décidé de quitter l'école plus jeune et les Forces représentaient pour moi un beau défi. C'était une façon de m'accomplir et d'avoir une carrière, en plus de pouvoir voyager.
CA : Pourquoi avez-vous quitté la vie militaire?
S : Les missions ont été difficiles, surtout les deux dernières qui j'ai effectuées à l'étranger. Les missions ont pris une grosse partie de ma santé mentale et physique. C'était une des raisons pour lesquelles j'ai quitté la vie militaire, en plus des transferts et l'impact sur la famille qui étaient en second plan. Les enfants ont eu beaucoup de difficultés lorsque j'étais à l'étranger et ont eu besoin d'avoir des suivis psychologiques. Ils trouvaient ça très difficile alors, pour la famille et pour moi, ma santé mentale et le bienêtre de la famille, j'ai dû quitter et me rapprocher de ma famille pour pouvoir continuer à vivre heureux et en santé.
CA : Quels étaient les signes précurseurs que vous souffriez peut-être du SSPT?
S : C'est ma conjointe qui, quand je suis revenu de ma première mission en Afghanistan, m'a dit que je devais aller consulter la section médicale parce qu'elle ne me reconnaissait plus du tout. Moi, je croyais que je souffrais d'une sorte de dépression ou de fatigue accumulée. Je n'avais aucune motivation pour faire quoi que ce soit, je voulais toujours dormir et je m'isolais des autres. J'étais agressif, je n'avais aucune tolérance et j'étais en état d'hypervigilance : il fallait toujours que j'aie les enfants et ma conjointe proche de moi, que je sache où ils étaient au cas où il leur arriverait quelque chose. J'avais des troubles de mémoire et de concentration, et des cauchemars qui effrayaient ma conjointe. Je me réveillais pendant la nuit et je pensais que j'étais en mission, je cherchais mes armes ou j'utilisais du langage que ma conjointe interprétait comme celui utilisé pendant ma mission. Tout ça a fait en sorte que ma conjointe m'a dit d'aller consulter, que ça n'avait plus de bon sens. Suite à des consultations, j'ai été diagnostiqué post-traumatique.  
CA : Quel genre d'assistance avez-vu obtenue pour vous aider à gérer votre SSPT?
S : Les Forces m'ont envoyé voir initialement un médecin et un travailleur social. Le travailleur social m'a tout de suite envoyé voir le psychologue qui lui a dit qu'il n'avait aucun doute que j'étais post-traumatique mais il m'a envoyé voir un psychiatre. Le psychiatre a dit que j'avais un état de stress post-traumatique très grave et que je nécessitais de la médication et un suivi. Sans médication, le psychiatre croyait que ma situation ne s'améliorerait jamais et pouvait même s'empirer. Je ne représentais pas un danger pour les autres, mais j'étais gravement malade.
CA : Pensez-vous qu'il existe des bienfaits à s'engager dans des actes de philanthropie, tel que le préconise le camp Aftermath, pour la guérison du SSPT?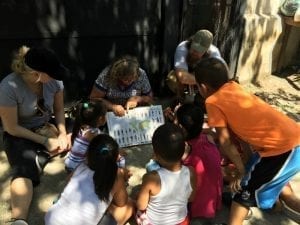 S : Absolument. C'est la seule lumière que je vois pour les membres militaires et, éventuellement, peut-être aussi les membres de la GRC. C'est la seule lumière d'espoir pour une guérison et un bienêtre possible parce que les Forces, ce qu'elles offrent, ce sont des suivis psychologiques avec médication dans certains cas, et des congés maladie à la maison. Il n'y a rien d'autre qui est fait pour essayer d'améliorer la situation du militaire. La médication ne fait que contrôler les états d'âme, tandis que ce programme que Farid essaie de mettre sur pied est innovateur et fantastique. C'est la seule avenue vers quelque chose d'autre que la médication et les suivis psychologiques. L'idée est extrêmement intéressante dans les diverses allées que Farid propose, alors un membre qui est motivé n'a absolument rien à perdre. La seule chose que je proposerais ce sont des séjours d'un mois plutôt que deux semaines, pour que ce soit encore plus bénéfique, mais c'est déjà fantastique comme départ. Une personne motivée par ce programme a tout à gagner. Je suis certain qu'une approche comme celle-ci peut réchapper bien des gens et leur permettre de fonctionner normalement au sein du service militaire et même les améliorer pour mieux fonctionner avec eux-mêmes.
---
After having served more than 20 years in the military and deployed twice to Afghanistan, Stephane left the Canadian Forces for medical reasons. Because of his Post-Traumatic Stress Syndrome, he was unable to work abroad again and therefore decided to look for a civilian job instead.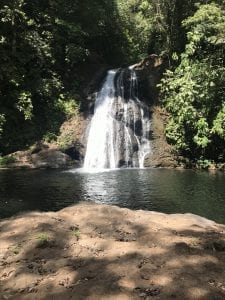 Camp Aftermath: Why did you decide to join the military?
Stephane: I wasn't someone who wanted to pursue my academic side in school, so I decided to leave school early and the Canadian Forces looked like a good challenge for me. It was a way for me to achieve my potential and have a career, as well as an opportunity to travel.
CA: Why did you leave your job in the military?
S: The deployments were hard, especially the last two when I was abroad. The deployments took a big toll on my mental and physical health. That was one of the reasons I left the military, as well as the postings and the impact on my family which I also considered. My children had a lot of difficulty when I was out of the country and they needed psychological support. They found it very hard; so, for my family and me, my mental health and my family's well-being, I had to leave and get closer to my family in order to continue living a happy and healthy life.
CA: What were the signs that made you aware that you might be suffering from PTSD?
S: It's my wife who told me I needed to consult a medical professional after I came back from my first deployment to Afghanistan, because she didn't recognize me at all anymore. I thought I was suffering from some kind of depression or chronic fatigue. I had no motivation to do anything, I wanted to sleep all the time and I was isolating myself from others. I was aggressive, had zero patience, and constantly in a state of hyper-vigilance: I always had to have the children and my wife near me, I needed to know where they were at all times in case something happened to them. I had trouble remembering things and concentrating, and I had nightmares that scared my wife. I would wake up in the middle of the night and thought I was still in the field, I would search for my weapons or use language that my wife interpreted as what I would have said during my deployment. All of this made my wife tell me to go see someone, because it was getting out of hand. After some consultations, I was diagnosed as having PTSD.
CA: What kind of help did you get to help you deal with your PTSD?
S: The Canadian Forces initially sent me to see a doctor and a social worker. The social worker sent me right away to see a psychologist who told him that he had no doubt that I was suffering from PTSD but he sent me to see a psychiatrist. The psychiatrist said I was in a very bad state of post-traumatic stress and that I needed medication and follow ups. Without the medication, the psychiatrist believed that my situation would never improve and could even worsen. I wasn't assessed to be a danger to others, but I was very ill.
CA: Do you think that there are benefits to getting involved in acts of philanthropy, as prescribed by Camp Aftermath, to treat PTSD?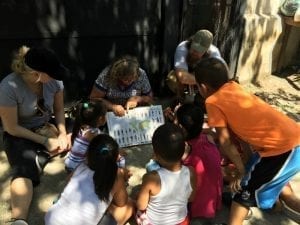 S: Absolutely. It's the only light I see for military members and perhaps, eventually, for members of the RCMP as well. It's the only shining light for a possible way to heal and feel well again because the Canadian Forces only offers psychological follow ups and medication in certain cases, and sick leave at home. Nothing else is done to help improve a military member's situation. Medication can only control a person's mood, while this program that Farid is trying to stand up is innovative and fantastic. It's the only avenue toward something other than medication and psychological consultations. The idea is extremely interesting in the various options that Farid proposes, so a member who's motivated has nothing to lose. The only thing I would suggest may be that the trips be for one month rather than two weeks, for them to be even more beneficial, but it's still a fantastic start. A person who is motivated by the program can only gain from it. I am certain that this type of approach could save many people and allow them to function normally within the military and even help them to live better with themselves.