On Friday, 30 November 2018, Camp Aftermath held its Simpsons Trivia Night Fundraiser at the Arrow and Loon. It was a fun-filled night which saw over 65 people in attendance. $1500 was raised and over $200 worth or prizes were handed out lucky winners.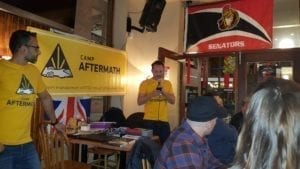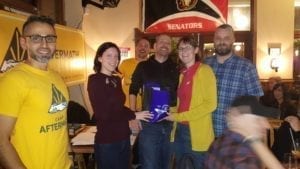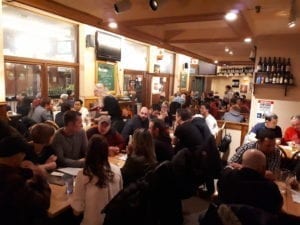 On Saturday, 1 December,  Camp Aftermath adopted the "Give Life" Clinic at 1575 Carling Avenue. Camp Aftermath volunteer and supporters showed up in numbers and gave the gift of life by donating blood, and bringing presence to the Ottawa blood clinic.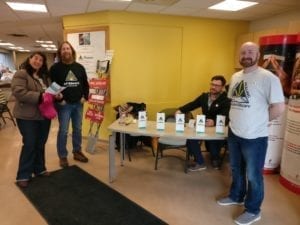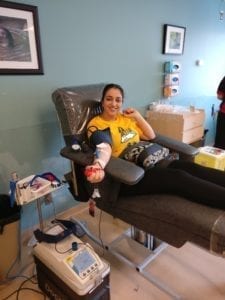 We would like to thank all Camp Aftermath volunteers and supporters especially Ottawa Police Peer Support Coordinator, Sgt Brent MacIntyre for an amazing weekend which helped bring us closer to helping veterans and first responders suffering from PTSD by enrolling them in our one-year, three-phased program.
---
How you can help
There are currently many amazing programs that focus on helping veterans and first responders suffering from PTSD. If you believe in our cause, please help us make a difference in the live of five military veterans and first responders slated to experience our three-phased program in early 2019. You can donate to our campaign on Canada Helps.
DONATE NOW

We are a registered charity with Canada Revenue Agency. For more information, please visit our status page on the Canada Revenue Agency website.