Over the last 10 years, I have worked in various private practices, hospitals and clinics including Montfort Hospital, Center of Psychological Services at the University of Québec in Hull, Eastern Ottawa Psychological Center, Medical Sainte-Anne Clinic, Y2 Consultants Psychologist and the 555 Multi Clinic in Hull. I currently work as a psychologist at the Center for Interpersonal Relationships. In addition to my practice, I have also taught undergrad classes at the University of Québec in Hull and supervised Master's degree students at the University of Ottawa. I'm a provider for Blue Cross, Green Shield and CSIS. In CFIR, I am certified to practice Reconsolidation Therapy and I supervise a team of therapists that specialises in the treatment of trauma. I am a registered psychologist with the College of Psychologists of Ontario and a registered psychologist with the Order of Psychologists of Quebec. I'm also a registered member of the Canadian Psychological Association.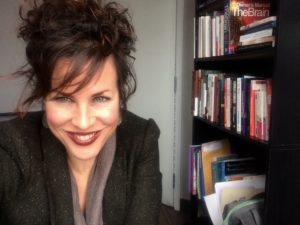 I was always interested in working with the military, in fact, I would have loved to be a psychologist in uniform, but, unfortunately, the Canadian Army does not employ psychologists. The best I could do, the closest I could get was to work as a civilian for the military and first responders. Serving this population is my passion. Working with hero's ready to make the greatest sacrifice inspires me and gives a sense of meaning to my career and my life. My doctoral thesis was about how to decrease PTSD symptoms in the military population through Emotionally Focused Therapy for couples (EFT). My results ended up being significant. I started to treat couples from Canadian Forces Base Valcartier which required me to drive 6 hours each way, every Monday for 15 weeks. It was totally worth it. Currently I am pleased to be involved in the veteran community in Toronto and working with the Toronto Police Association. I was previously involved with Warriors Adventures Canada and True Patriot Love which included me accompanying a group of veterans on a life changing adventure in the wilderness. I felt privileged to have experienced the concept of brotherhood which included sharing pain and laughs with veterans. I would be delighted to be even more involved with the veteran's community through Camp Aftermath. About the organism of trauma and its aftermath, my interest is that your purpose aligns with evidence-based science and personal values. I do believe that volunteerism provides meaningful change and the embodiment of post traumatic growth. It's not enough to think that what doesn't kill you makes you stronger, it also makes you better. ~Gen
---
How can you help?
There are currently many amazing programs that focus on helping veterans and first responders suffering living with PTSD  or experiencing mental health problems as a consequence of their duties in public safety roles.  If you believe in our cause, please help us make a difference in the lives of five military veterans and first responders slated to experience our three-phased program in early 2021. You can donate to our campaign on CanadaHelps.